When people hear "surgery," they feel a range of emotions: anxiety, hope, fear, and relief. Spinal fusion surgery is no exception. It is not just about the day of the surgery but the years after. This brings us to a commonly asked question: what is life 10 years after spinal fusion?
After ten years, many patients often feel like the surgery is a distant memory. They resume their regular activities and embrace a new normal. However, everyone's experience can vary.
Dr. Raveesh Sunkara, one of the best neurosurgeon in Hyderabad, highlights, "While most patients feel great and lead normal lives, regular check-ups are necessary. The spine, being a dynamic structure, requires continual care."
Curious about life a decade post spinal cord fusion? Read on!
Is life "normal" 10 years after spinal fusion?
"Normal" is subjective and can vary from person to person for spinal fusion 10 years later. Many patients note positive changes in mobility and pain 10 years after spinal fusion. Here are some general observations about life 10 years after spinal fusion: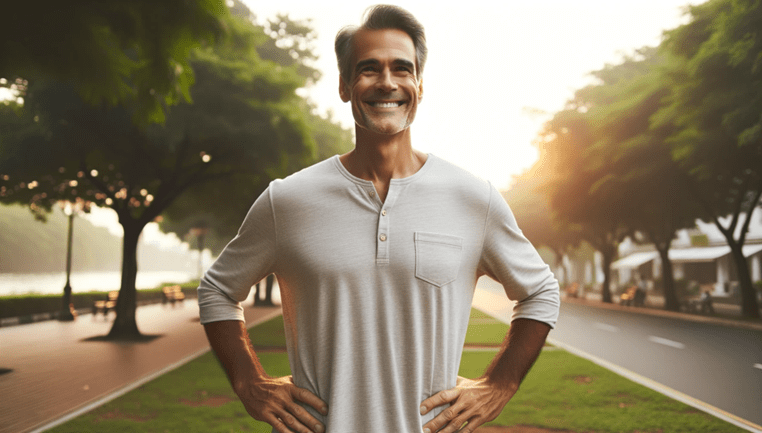 1. Pain Reduction: Most patients see a decline in chronic back pain thanks to adherence to post-surgery care.
2. Activity Levels: While some activities might be off the table, many enjoy walking, cycling, or swimming.
3. Hardware Concerns: Some might face issues with the surgical hardware used, like screws and rods. However, it is rare.
4. Adjacent Segment Disease (ASD): It is a potential long-term concern wherein the vertebrae near the fusion experience increased stress. This could require further intervention for some.
5. Ongoing Physical Therapy: Regular exercises can optimize flexibility, strength, and motion range, resulting in better outcomes.
6. Emotional Wellness: Many experience uplifted moods and better sleep with reduced pain.
7. Possible Complications: Any surgery has risks; some issues might arise or persist over the years.
Many patients relish an improved or "normal" life post spinal cord fusion. Consulting with one of the best spine surgeon in Hyderabad, like Dr Raveesh Sunkara, can shape the best path forward.
Why does my back hurt 10 years after spinal fusion?
There could be several reasons for back pain 10 years after spinal fusion:
1. Adjacent Segment Disease (ASD):
After fusion, the vertebrae above and below the fused section can experience increased stress. This condition is known as adjacent segment disease. This can cause pain, stiffness, or instability in the segments adjacent to the fusion site.
2. Hardware Issues:
The screws, rods, or other hardware used in spinal fusion can cause problems. They might become loose, break, or irritate nearby tissues, leading to pain.
3. Failed Fusion (Nonunion):
In some cases, the bones don't fuse completely after surgery. This condition, called a nonunion or pseudarthrosis, can be a source of chronic pain.
4. Degenerative Disc Disease:
Apart from ASD, the discs elsewhere in the spine (not adjacent to the fusion) can also degenerate over time, causing pain.
5. Scar Tissue:
Scar tissue formation around the surgical site or nerve roots can cause discomfort or pain.
6. Muscle Strain or Imbalance:
Muscles can weaken and cause pain. This can happen when patients don't follow post-op exercise and physiotherapy consistently.
7. Lifestyle Factors:
Gaining weight, poor posture, or not exercising might be culprits.
8. New Injuries:
Any subsequent trauma or injury to the back can cause pain, regardless of past surgeries.
9. Referred Pain:
Sometimes, pain feels like it is in the back but originates from areas such as the hips, pelvis, or internal organs.
10. Underlying Conditions:
Arthritis, infections, or tumors can also cause back pain.
Your spine specialist can accurately diagnose the cause and guide treatment.
Are you curious to know about the impact of spinal fusion on mobility? Let's delve into it.
Does spinal fusion limit your mobility?
Spinal fusion surgery primarily stabilises the spine. It can reduce mobility to some extent in the fused area. During the procedure, the spine surgeon joins two or more vertebrae using bone grafts or hardware. This leads to limited movement and flexibility at the fused segment. It helps alleviate pain and prevents further spine-related issues. However, it may restrict your ability to bend or twist at the fused portion of the spine. It is essential to note that the impact on mobility depends on the number of vertebrae fused and the individual's overall health.
Despite some reduction in mobility at the fused segment, many patients can lead active and fulfilling lives. They often adapt to their new range of motion and learn to compensate for the limitations. Physiotherapy and exercises can help improve overall strength, flexibility, and posture, mitigating the impact of reduced mobility and promoting a good quality of life.
Does spinal fusion weaken the spine?
Spinal fusion helps enhance the stability of the spine by linking vertebrae, reducing movement between them. Sounds straightforward, right? But let's delve a bit deeper. There are a few things to keep in mind regarding the spine's biomechanics post spinal fusion operation:
1. Adjacent Segment Stress:
While the fused segment becomes rock-solid, the adjacent segments have to pick up the slack. This extra load can speed up degeneration, potentially bringing on Adjacent Segment Disease (ASD).
2. Change in Spine Dynamics:
Fusion tweaks the natural mechanics of the spine. This shift can strain nearby muscles and tissues, causing pain or discomfort.
3. Potential for Nonunion:
Sometimes, vertebrae might not join as they should. This misstep can cause instability, making the spine feel "weaker."
4. Effects on Muscles Over Time:
Remember, muscles adapt to changes. Muscles around the fused segment may weaken or shrink due to the new biomechanics. It may impact the spine's health and stability.
5. Hardware Issues:
The devices used in fusion might loosen, break, or irritate nearby tissues. This could lead to pain or a shaky spine.
If you are considering spinal fusion or have concerns about a previous procedure, discuss your questions and doubts with Dr Raveesh Sunkara, one of the best neurosurgeon in Hyderabad.
Understanding the Long-Term Effects of Spinal Fusion
Spinal fusion can be a game-changer for many. However, the long-term effects vary based on individual factors, surgical techniques, and post-operative care.
1. Pain Reduction:
Most patients experience a significant pain relief. This is particularly true for those battling spondylolisthesis or degenerative disc disease.
2. Increased Stability:
The procedure aims to stabilize a segment of the spine. It was previously unstable due to conditions like fractures or severe degeneration.
3. Improved Posture and Spinal Alignment:
For those with conditions like scoliosis, spinal fusion can result in better posture and alignment. This leads to improved overall function and appearance.
4. Decreased Need for Pain Medications:
With successful pain relief post-surgery, some patients may reduce or eliminate their reliance on pain medications.
5. Bone Graft Complications:
The bone graft (used to promote fusion) may not fully integrate, leading to a nonunion. The intended stability isn't achieved in such cases, requiring further interventions.
6. Potential for Increased Degeneration:
Over the years, other parts of the spine might experience increased degeneration due to altered biomechanics and changes in weight-bearing and stress distribution.
7. Lifestyle Adjustments:
After surgery, some adjustments might be in order. Consider limiting certain high-octane sports or weighty lifts to safeguard the fused and adjacent areas.
8. Continued Monitoring:
It is vital! Regular check-ups with spine specialists ensure everything remains shipshape and you are free from complications.
Ready for Your Next Step?
If you are considering spinal fusion or want to learn more about its long-term effects, consult an expert like Dr Raveesh Sunkara, one of the best spine surgeon in Hyderabad. He will guide you through what to expect and help you make informed decisions. Schedule a consultation today.
Are there any permanent restrictions after spinal fusion?
After the spinal fusion operation, there are some initial "do's and don'ts". However, as you heal, many of these relax a bit. Yet, a few might stay longer to safeguard that newly stable spine.
Here are some potential permanent restrictions after spinal fusion:
1. High-Impact Activities: Think twice before taking on heavy weightlifting, rigorous jumping, or certain sports. These can strain not just the fused area but also the regions nearby.
2. Excessive Twisting or Bending: Repetitive twisting or bending at the fusion site might be limited.
3. Heavy Lifting: Light lifting? Probably fine. But hauling heavy objects? Doing so with care and proper technique is a must.
4. Contact Sports: Football, wrestling, and rugby enthusiasts, take note. These sports come with a higher spinal injury risk post-fusion.
5. Smoking: Nicotine can mess with bone healing. It is best to quit before the procedure and stay smoke-free after.
6. NSAID Use: Some surgeons advise limiting non-steroidal anti-inflammatory drugs (NSAIDs) as they can interfere with bone healing.
Remember, these are general guidelines, and everyone's journey is unique. Your restrictions might differ based on your situation and the nature of your surgery. Maintaining open communfspinication with the surgeon and physiotherapist throughout the recovery process is crucial, and adhering to their specific recommendations is essential.
Takeaway
Life 10 years after spinal fusion can be fulfilling and active. With guidance from experts like Dr. Raveesh Sunkara and a proactive approach to health, one can face the future with confidence and hope. Remember, the journey of recovery is continuous. Each milestone is a testament to your resilience and strength.
If you are considering spinal fusion or have concerns about a prior surgery? Consult our spine specialist today!
FAQs
Q.1 How many years does a spinal fusion last?
A: The longevity of a spinal fusion can vary. However, it is designed to be a permanent solution to stabilize the spine. The duration depends on factors like the individual's condition and surgical technique.
Q.2 Can you live a normal life after spinal fusion?
A: Many people can lead normal lives after a spinal fusion surgery. They may need to adjust and avoid certain activities. But overall, they can maintain an active and fulfilling lifestyle.
Q.3 Do nerves heal after spinal fusion?
A: Nerves can recover to some extent after spinal fusion surgery, significantly if they were compressed or damaged before the surgery. However, the extent of recovery varies from person to person.
Q.4 Does spinal fusion weaken the spine?
A: Spinal fusion is intended to increase spine stability, not weaken it. It may limit some flexibility in the fused area, but it strengthens the spine overall.
Q.5 Can spinal fusion after 10 years fail?
A: While spinal fusions are designed to be long-lasting solutions, there is a possibility that they can fail, even after many years. Factors such as age, activity level, and overall health can influence the longevity of a spinal fusion.
Reference Links:
https://pubmed.ncbi.nlm.nih.gov/31925756/
https://link.springer.com/article/10.1007/s00586-020-06671-6